WHAT SUSTAINABILITY MEANS AT BENZIN
For Benzin, sustainability means providing essential energy for a growing population, while respecting people,
their safety and the environment.
Energy is what keeps the world moving. However, with time and advancement in science, we have come to realize that energy can also become the source of decline if not carefully utilized. We handle our resources not just as products, but as a responsibility against which we hold sustainability as indispensable. BENZIN complies
with any and all legislations, regulations and policies that govern the region. We publish educational material for public platforms which reflects our concerns for the climate and what we as a community can do to respond. Our supply chain partners are carefully selected
for thorough resonance of our sustainability policy. Research units working with us are constantly working to discover safer practices and means. Furthermore, BENZIN engenders this attitude even in it's day to day workplace practices. The use of paper alongside mailing services has been replaced with digital alternatives, and travel has been overtaken by emails and video conferencing. We monitor energy and water usage at our vicinity very carefully and design work practices in line with these SOPs.
Our approach to sustainability is integrated across our business activities on three levels: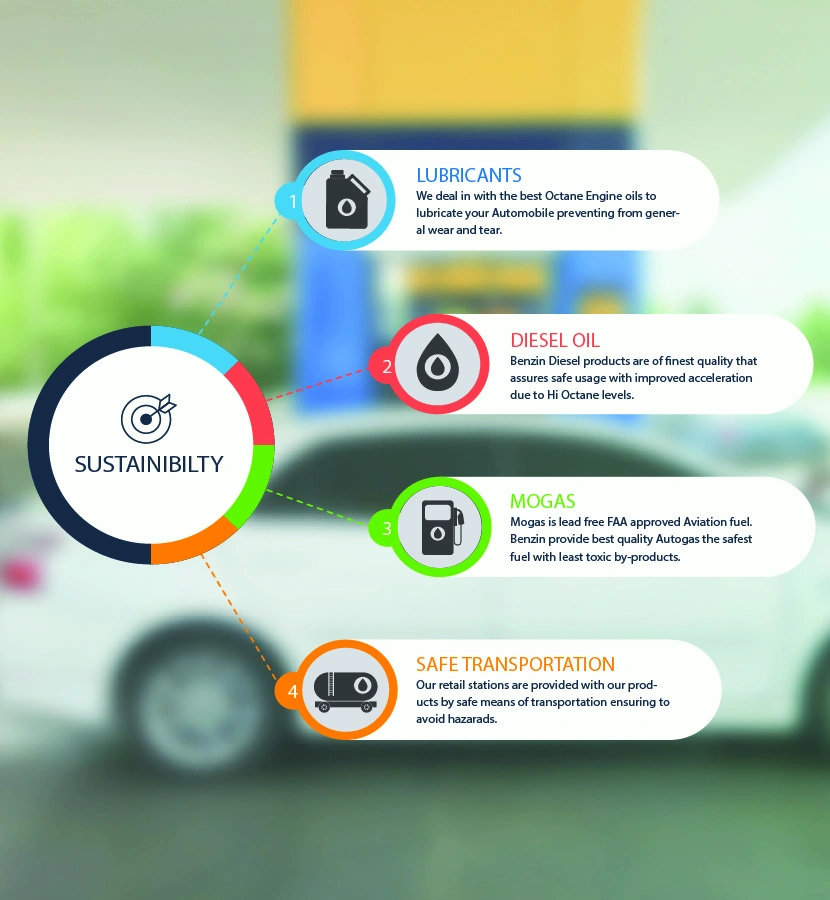 1. RUNNING A SAFE, EFFICIENT, RESPONSIBLE AND PROFITABLE BUSINESS
This is the foundation of our approach, which includes having global standards, processes and tools in place to manage safety, environment and community involvement. We aim to continuously improve the way we operate to prevent incidents and identify, avoid where possible and minimise adverse environmental and social impacts across our projects and facilities. We report on our performance in our annual sustainability report.
2. SHARING WIDER BENIFITS WHERE WE OPERATE
Our business is planned for the long term, which means we can be part of a community for decades. We help to develop local economies by creating jobs, sourcing from local suppliers, and paying taxes and royalties. We support community projects that are based on the needs of the local communities.
3. HELPING TO SHAPE A MORE SUSTAINABLE ENERGY FUTURE
In the coming decades, more and cleaner energy will be needed for economic development in the face of growing environmental pressures. We are investing in low-carbon energy solutions and advanced technologies, such as those that increase energy efficiency and reduce emissions. We continue to contribute to the public dialogue on energy and climate policy. Yet, the scale of the global challenges that the world faces are too great for one company, or one sector, to resolve. We advocate business, government and civil society working together to better shape a more sustainable energy future.