Cultivating a land of promise with a future of efficient and reliable energy is exactly what drives Benzin and its sustainable goals for the years ahead.
Licensed in 2018, we are geared towards an innovative model for the future, engineered such that BENZIN stands out as the fastest growing Oil Marketing Company. We are committed and proud of the energy distribution plans that await us and cannot wait to translate them into an eco friendly Pakistan for the world to witness.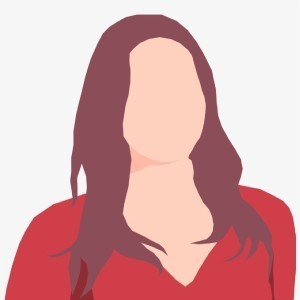 CHIEF EXECUTIVE OFFICER
Ms. Sobia Ahmad Yar
H&H petro private limited is an Oil and Distribu􀆟on Company formulated in 2019 and has been engaged in petroleum, diesel and lubricants por􀆞olio for industrialists as well as end customers. It is known for se􀆫ng a higher standard for the market to look up to and follow. Up􀆟ll now, it's expansion has brought about 4 high end and high performance companies.
Trusted for quality and planning, Ahmed YAR Builders and Contractors Pvt. Ltd was incorporated in 2020 and quickly rocketed to a wide and loyal consumer base. Of all the things it has become known to build, partnerships is the first.
In business with worldwide brands, Hystar Sourcing deals in sourcing and services From integrated solu􀆟on systems for power, telecom, industrial and entrepreneurial sectors, to a􀅌er sale services and support operators available around the clock; we are a merchandisers convenience hub.
Haseeb Farming is an Agribusiness Firm Registered in Lahore, Pakistan for the purpose of livestock produc􀆟on, farming, food processing, raising of ca􀆩le and buffaloes. Firm manages an over 200 animal ca􀆩le farm and 20 acre wheat, corn, co􀆩on and vegetable farm. USAID has also financed the corn silage segment of Haseeb Farming.
For any company to empower a nation, it is imperative to believe in equality and sustainability. While we grow, we aim to foster a potent and driven ecosystem for Pakistan. For which, we have taken the prerogative to establish ourselves at even the smallest of cities, such as Sahiwal, so as to supply to the roots and strengthen the otherwise economically isolated areas. Starting with Punjab, we aim to spread out across all provinces. We are raising the stakes by increasing the stakeholders in the energy led future ahead of us. It is not just our goals, but also our product and services that guarantee a global standard of commitment. BENZIN, MYSONS PETROLEUM (PVT) LTD. frontier petroleum product, is positioned to deliver for all growing energy requirements. Pakistan, being one of the most rapidly growing economies as per the Asian Development Bank, will require a partner in progress and we are building ourselves up to it.